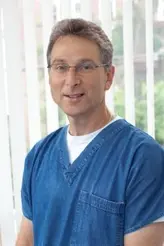 All of these factors come into play when Dr. Askinasi is evaluating you and devising a unique treatment plan that will meet your specific needs and address both the symptoms and underlying cause (or causes) of these symptoms.
It's important to realize the underlying causes of dysfunction are often hidden or indirect; that is, they may not be actively contributing to symptoms in that particular moment, but are "setting the stage" for dysfunction. That's why consulting with an experienced and knowledgeable chiropractor can truly make a world of difference for you, and even has you feeling better than you knew possible.
The exact services you'll receive when you come to see Dr. Askinasi are impossible to know until he is able to evaluate you and get a clear "whole person" concept of your body, health, and overall wellness. Based on his findings and your input, he may employ one or several evidence-based interventions, including:
Chiropractic Care
Kinesiology
Metagenics
Sports Injury Treatment
Call Our Manhattan and Rye Chiropractor Team Today to Get You Healthy Life You Deserve
Are you tired of struggling with chronic pain and dysfunction? Do you have an acute injury, or simply feel like you need some help optimizing your health? Call our Manhattan and Rye chiropractor, Dr. Askinasi. It's his honor to work collaboratively with each of his patients in order to find an appropriate plan of care that will meet their unique needs.
To schedule an initial consultation in New York City, contact our Manhattan office by calling 212-557-5822, or, if you live closer to Rye, contact our second location at (914) 481-4692. We also invite you to explore our website to learn more about who we are and how we can help you and your loved ones of any age. Please don't hesitate to call; it'd be our honor to serve you!