Conditions Treated By Our Chiropractor in New York & Rye
Our chiropractor in Rye, Dr. Joseph K. Askinasi, is more than just a chiropractor. Dr. Askinasi takes a holistic, whole-person approach to healing and wellness that addresses an issue at its root, and from multiple angles. The result is an effective, non-invasive approach to a range of conditions including back pain, headaches, sciatica, shoulder pain, sleep apnea, TMJ and more. The following is an overview of the conditions treated by your Rye chiropractor: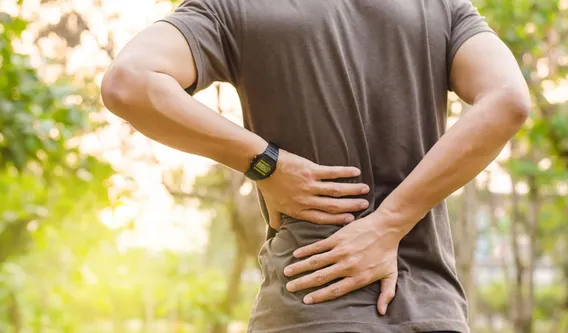 Back Pain
Back pain can affect the upper, middle and lower portions of the spine and soft tissue. Treatments for the discs, vertebrae, muscles, nerves, tendons and other tissues can make all the difference in reducing pain and expediting the healing process
Headaches
Headaches can come from a head injury, but they can also be the result of injury or tension in the back, spine, neck or shoulders. Your Rye chiropractor will diagnose the source of your headaches and determine the best course of action to bring relief.
Sciatica
Sciatica is a condition of the sciatic nerve. When it is compressed or injured, this can result in pain in the lower back that radiates down the buttock and hamstring area of one leg. It can be extremely painful and debilitating, but expert treatment is available.
Shoulder Pain
Shoulder pain in the form a rotator cuff injury, sports injury, work incident or other overuse injuries can dramatically reduce your quality of life. Fortunately, Dr. Askinasi is experienced in treating joint injuries and can have you on the road to healing in no time.
Sleep Apnea
Sleep apnea is a very serious condition that involves the interruption of breathing patterns during sleep. It often involves not breathing numerous times throughout the night. This can result in oxygen deprivation for the brain and body. Dr. Askinasi can find the source of your sleep apnea and develop an effective treatment plan.
TMJ
Issues of the temporomandibular joint of the jaw can be very painful. TMJ can result in popping, cracking, stiffness and discomfort. Major causes include physical and emotional tension. Your Rye chiropractor will assist you in getting lasting relief from TMJ.
Stress
General life stress can lead to a range of health problems. It is the number one cause of disease, and as such, it should be taken seriously. Your chiropractor in Rye can assist you in treating the effects of stress as well as offer advice for managing stress levels.
Rye Chiropractor Offers Holistic Healing in Manhattan
Our Rye chiropractor, Dr. Joseph K. Askinasi is your source for non-invasive holistic healing and chiropractic care in Manhattan. He uses a range of approaches that complement one another to treat back pain, headaches, sciatica, shoulder pain, sleep apnea, and TMJ among numerous other conditions. Visit one of our New York offices today to schedule an appointment.